Looking for a truck accident lawyer – Jacksonville?
Understanding truck accidents requires depth, care, and experience, all of which are cornerstone values at Advicase. Armed with our grasp of the Federal Motor Carrier Safety Regulations and the United States Department of Transportation policies, our firm offers premier legal representation in Jacksonville. As truck accident cases increase on Jacksonville's busy roadways, Advicase's legal representation stands out due to our relentless commitment to our client's needs and our unparalleled understanding of state laws and crucial truck regulations.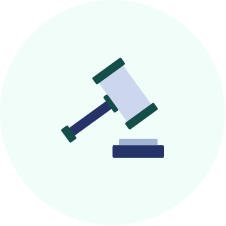 Ensure you get guidance and compensation for your personal injury case in Jacksonville
Access to doctors who work specifically on injury cases to aid in your recovery process.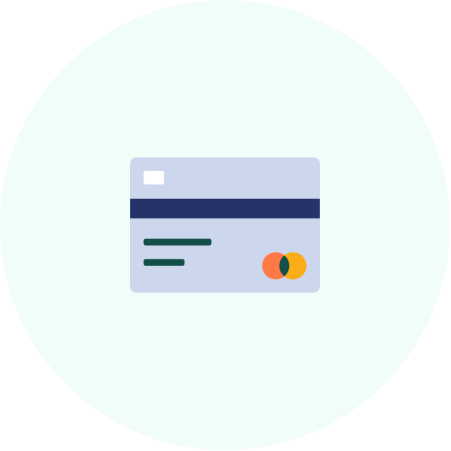 Truck accidents aren't easy. Get compensated for damages and any losses.
Why Advicase?
At Advicase, we not only ensure thorough legal representation but extend a level of customer service that transcends business relations. We understand the distress that comes with personal injury or the loss of a loved one in a truck accident, and we extend compassionate support throughout the legal process.
How Advicase works
Get help for your Jacksonville truck accident in 3 easy steps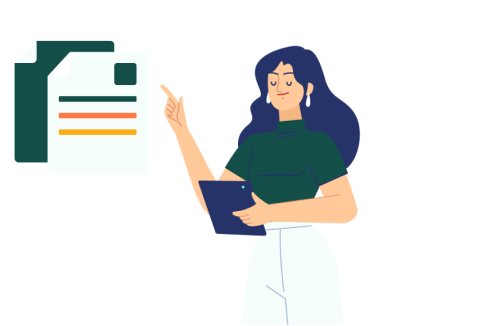 Step 1
Get a case manager that answers your questions and guides you through the process.
Step 2
Schedule a free consultation with legal representation and a medical provider.
Step 3
Get the help you are entitled to after your truck accident.
Common Questions about Truck Accident Cases in Jacksonville
Everything you need to know about truck accidents in Jacksonville
Initiating the Course of Legal Action
After a detailed truck accident investigation that takes into account all relevant data, next comes the vital step of determining the course of legal action. This could range from a personal injury claim to a wrongful death claim, depending on the case details. Consultation with a qualified truck accident attorney in Jacksonville, such as us at Advicase, is essential to ensuring your rights remain protected.
At Advicase, our experience, commitment, and comprehensive understanding of truck accidents underpin our dedication to clients. Contact a truck accident lawyer from Advicase for a no-obligation consultation today—because you deserve justice, and we have the drive to deliver it.
The Role of Fatigue and Safety Record
National Highway Traffic Safety Administration (NHTSA) data suggests that fatigued driving is a silent killer. Laws around driver's driving time and rest periods exist to tackle this issue; however, breaches in compliance often lead to crashes. It's here that an experienced truck accident lawyer proves vital, uncovering any hint of negligence on the truck driver or company's part.
Along with driver fatigue, acts embodying negligence also involve disregard of safety record and driving history, employment history, and medical examination results. Understanding this behavior and establishing its link to the accident is a critical part of establishing a legal case and fall within the purview of Advicase's expert truck accident lawyers.
Commercial Vehicle Compliance and Regulations
Trucking companies and drivers are subject to stringent Federal Motor Carrier Safety Administration (FMCSA) regulations. The assertion of liability in each accident involves an in-depth understanding of these rules, reinforced by access to the driver's log for an insight into their driving decisions and compliance with hours of service.
The responsibility of owning and operating a commercial vehicle goes beyond legal measurements. There's also the need to ensure that vehicles pass regular inspections, adhering to laws about gross vehicle weight rating, tire pressure standards, safety belt usage, and more. Non-compliance with such regulations could potentially result in fatalities and serious injuries.
Truck Accident Cases in Jacksonville: Ensuring Justice
Each wrongful death case is a painful reminder of a loved one lost due to the negligence of another party. Overseeing truck accident cases necessitates a versatile understanding of state, interstate, and intrastate regulations, since these accidents involve an intricate network of ownership. Each vehicle associated with the Department of Transportation Number and Motor Carrier Number has critical details recorded.
Truck drivers and their companies are bound by stringent laws, rules, and regulations. A thorough investigation involves delving into records, scrutinizing engine control module data (ECM), or black box technology in most modern truck models. This narrows down any wrongful act committed by the truck driver or company, which often involves shipping entities across state borders.